Pros and Cons of Red Light Therapy
Pros of Red Light Therapy
One of the best benefits of red light therapy lies in its ability to perform the functions that medication alone cannot. In instances where individuals are suffering from chronic inflammation or seemingly incurable skin conditions, often medication and other therapies can only offer so much relief. Red light therapy is one of the only treatments that allows your body to naturally promote cellular repair and healing, kickstarting your recovery process and feelings of overall wellness. Oftentimes what your body needs is nothing more than a simple cellular reset of the immune response in order to restore normal functioning and stimulate damage repair. Although there are other natural remedies such as exposure to sunlight that accomplish similar aims, prolonged sun exposure can still be incredibly harmful to your skin, while red light therapy not only exposes your cells to a more appropriate wavelength and intensity of near-infrared light than the sun could achieve, but also harnesses the natural healing of light exposure in a way that is entirely safe and risk-free.

In fact, the safety of red light therapy when utilized for healing and anti-aging purposes is one of the largest pros of the treatment. Red light therapy penetrates deeply into your body and stimulates repair and healing on a cellular level without the damaging effects that other lasers and infrared therapies can cause. There is no risk for skin cancer, and most of the amazing benefits result from the simple fact that red light therapy goes straight to the cells and targets the source of the problem in a holistic manner that most medicine simply cannot match. Because it is natural and promotes healing on a general level, red light therapy can actually be used in conjunction with medications and other interventions to increase the healing process and reduce medication side effects.

Red light therapy is so comprehensive in its promotion of general healing and wellness that it can be used without adaptation to target a myriad of conditions. No matter the cause of your suffering or how many unpleasant symptoms you are experiencing, red light therapy can likely address them all. In fact, even those who do not consider themselves to be experiencing a health condition can benefit from red light therapy's stimulation of overall health and wellbeing. If you simply start your day with a quick session of red light therapy, you will begin to notice improved sleep, muscle recovery, and skin health almost immediately.  
One of the major pros of red light therapy is the fact that, through the use of Usuie's innovative equipment and machines, you can now harness the incredible benefits of red light therapy for an affordable price in your own home. No training is required to administer red light therapy, and its concepts are so simple due to their natural origins that it is virtually impossible to misuse the machines.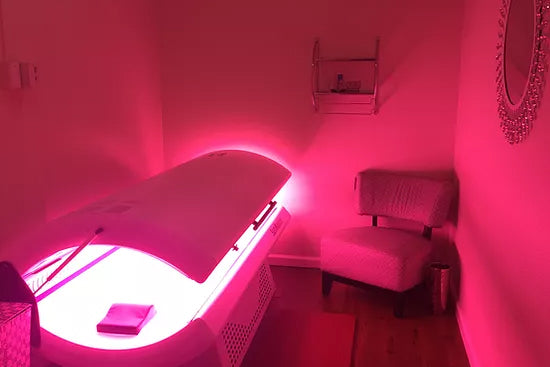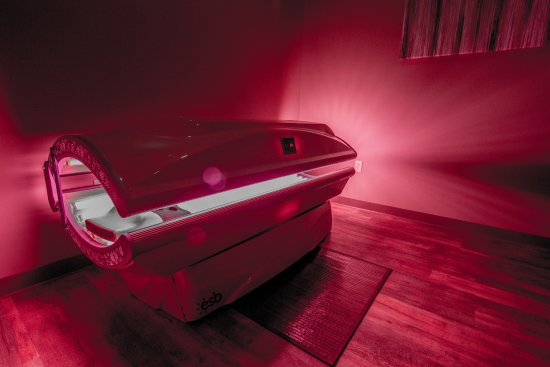 Cons of Red Light Therapy
Although there are not many drawbacks to red light therapy, there are a few cons that have prevented people from seeking symptom relief. One major complaint of those seeking to benefit from red light therapy is the fact that the machines are often large and inconvenient to use and the therapy and treatment sessions themselves are incredibly expensive. Although the safety and adaptability of red light therapy means that it can be used by anyone at any time without the supervision of a healthcare provider, the high cost and unwieldy nature of most of the currently available machines meant that, previously, consumers seeking relief through red light therapy were forced to undergo expensive treatments at health care clinics or spas. This often makes it difficult to establish a treatment schedule, as the cost and inconvenience frequently prohibits regular visits, especially since it is recommended that red light therapy be applied several times a week. Often work schedules and out-of-the-way clinic locations mean that those seeking relief simply cannot engage in regular sessions and are therefore not enjoying the true extent of red light therapy's benefits.
Use Red Light therapy at Home Safely
Our machines and equipment address one of the biggest drawbacks of conventional red light therapy—convenience and location. Because our devices are designed for personal use, they can be used at home with ease. Administering red light therapy at short intervals regularly throughout your week is one of the most effective ways to stimulate cell growth and quickly witness the amazing benefits that are possible with red light therapy, and the best way to accomplish this is through a personal device that you can use outside of a health clinic or spa. Better yet, you don't have to worry that you are sacrificing quality or effectiveness by switching to a home regimen. In fact, Usuie's personal devices are powerful enough to provide an effective, customizable, and affordable red light therapy experience within the comfort of your own home.

Our products have the same qualifications as hospital-grade equipment and therefore provide the same effects as the expensive and inconvenient treatments offered elsewhere.
Aside from affordability and convenience, administering red light therapy at home provides a myriad of benefits that make skipping the clinic even more worth it. Not only can you engage in more regular treatment sessions, but you can also fully customize each experience to the specific region or symptom that you feel needs to be addressed. Additionally, the treatment becomes more accessible overall. Many people can benefit from the boost that red light therapy provides, but do not have severe enough symptoms to justify paying the hefty price to visit a clinic. Usuie's affordable personal devices allow those who simply wish for an overall general health boost to finally be able to reap the benefits of red light therapy without having to book a single appointment. Because red light therapy is so safe and can be applied anywhere, you will instantly be able to feel the health effects as a result of more customized and personalized sessions. Make red light therapy work for you and harness the power of natural cell rejuvenation and growth stimulation—all with safe, affordable devices that can easily be used from the comfort of your own home to address any health concerns that you may have.
Gone are the days of relying on expensive and inconvenient spas and health care clinics for the administration of red light therapy! With Usuie's innovative machines, this safe, natural healing treatment can revolutionize your wellness goals as you target the roots of inflammation and stimulate cellular growth, repair, and circulation for anti-aging and symptom relief—all from the comfort of your own home. Our goal is to eliminate the drawbacks of prohibitive cost and inconvenience that prevent many individuals from seeking symptom relief with our personal devices that provide cutting-edge red light therapy technology in order to provide an affordable, customizable red light experience. The benefits of red light therapy are endless, and the experts at Usuie have worked diligently to implement the best red light technology in devices that can compete with the large, inconvenient, and expensive machines provided by spas and health clinics. Whether you are suffering from chronic pain and inflammation, aging skin, or just want to provide a boost to your overall health, harness the natural healing of red light therapy with Usuie's affordable devices especially designed for the individual administration of red light therapy at home.