Improve your neck pain within 60 days or receive a refund
Red Light Therapy Neck Pain Treatment Device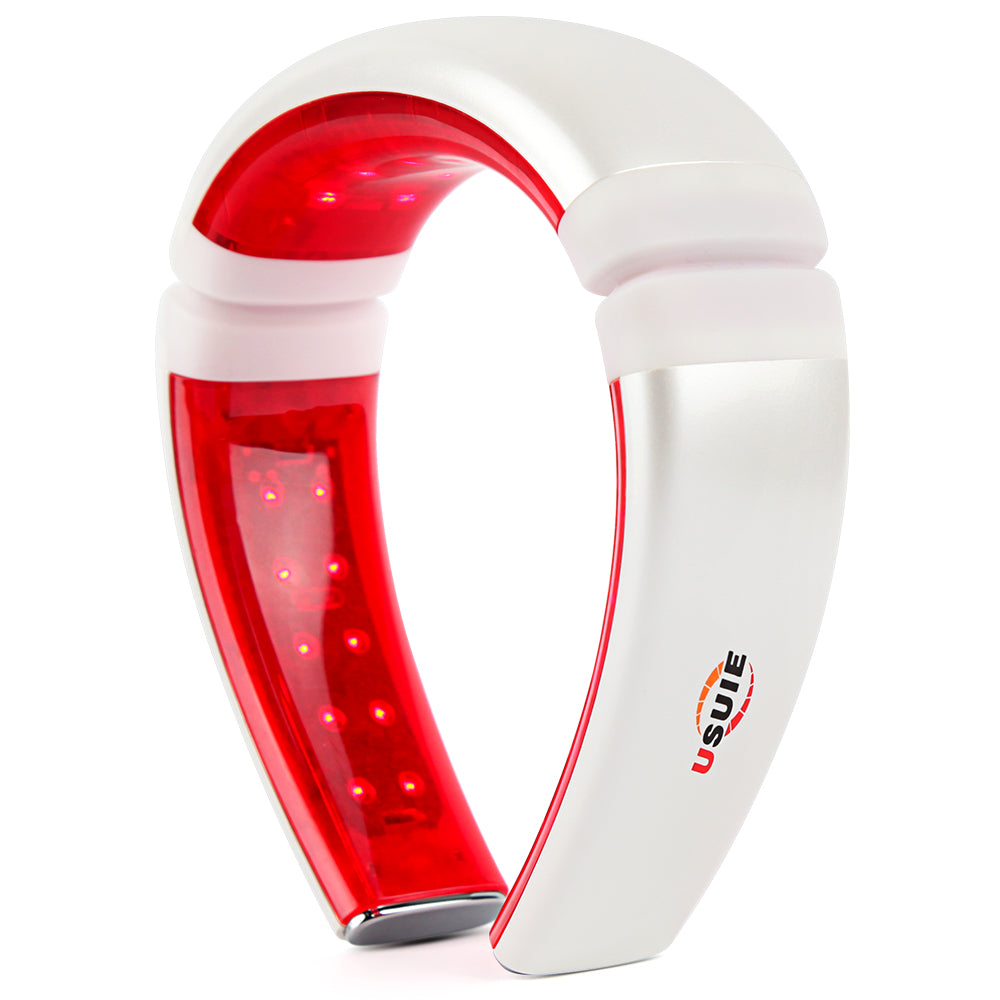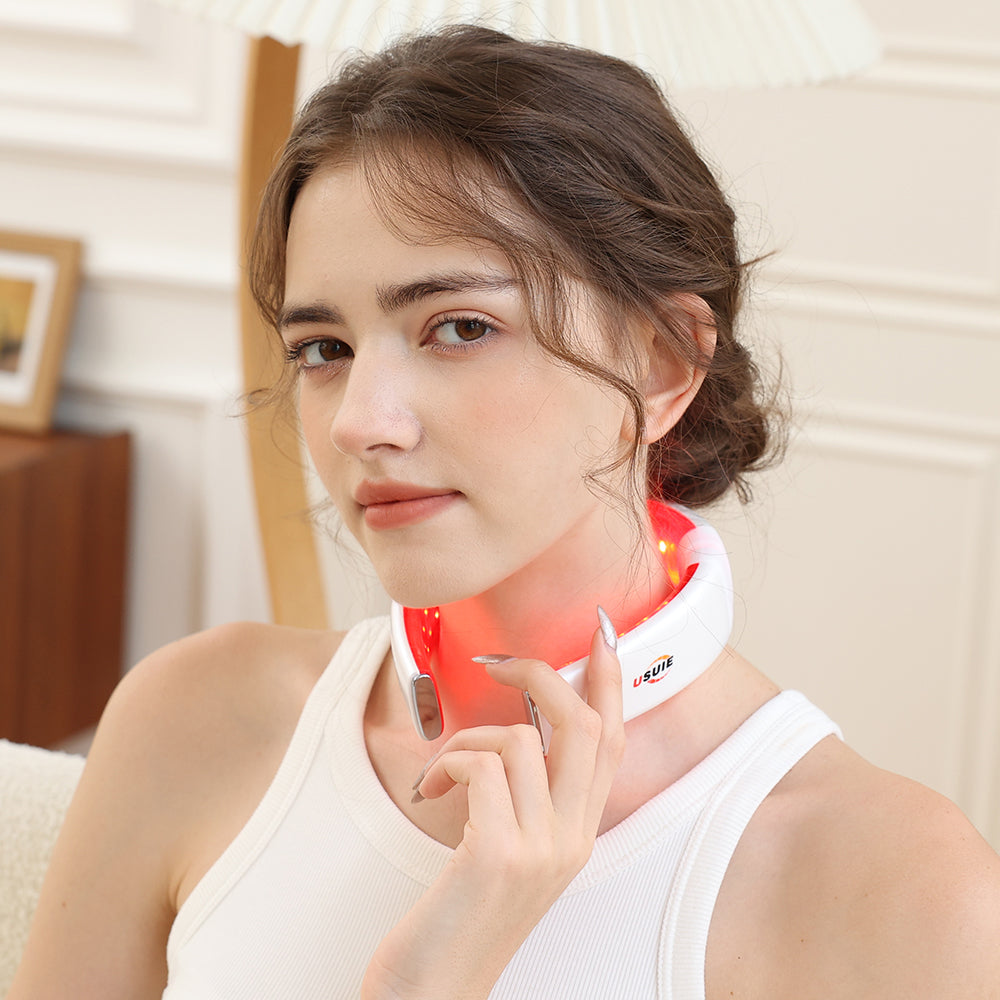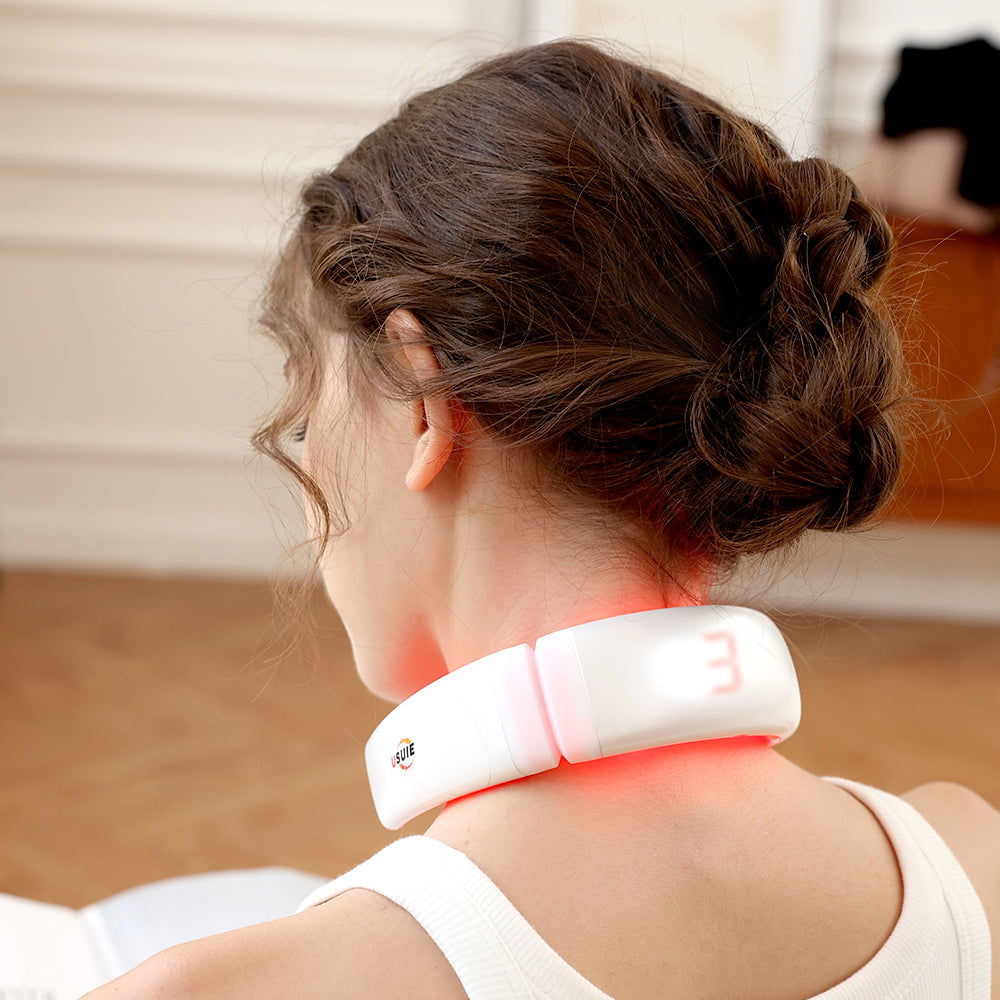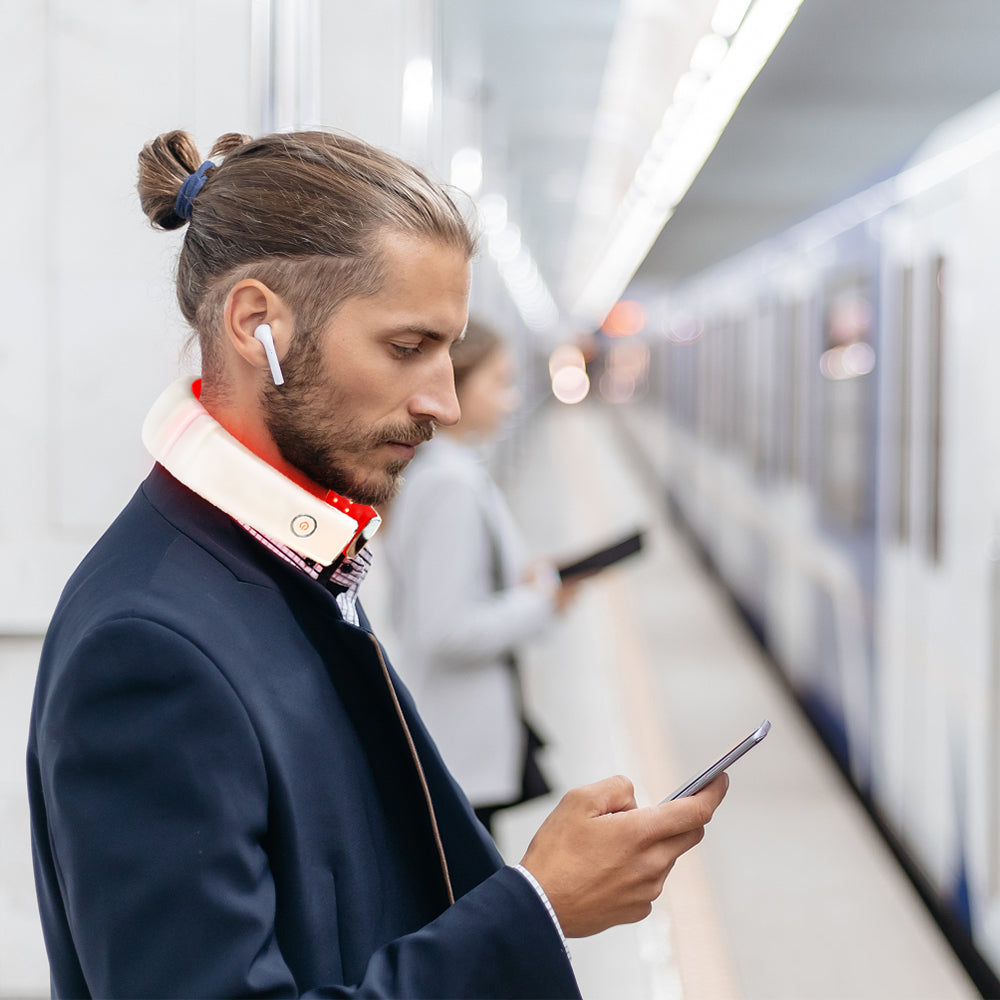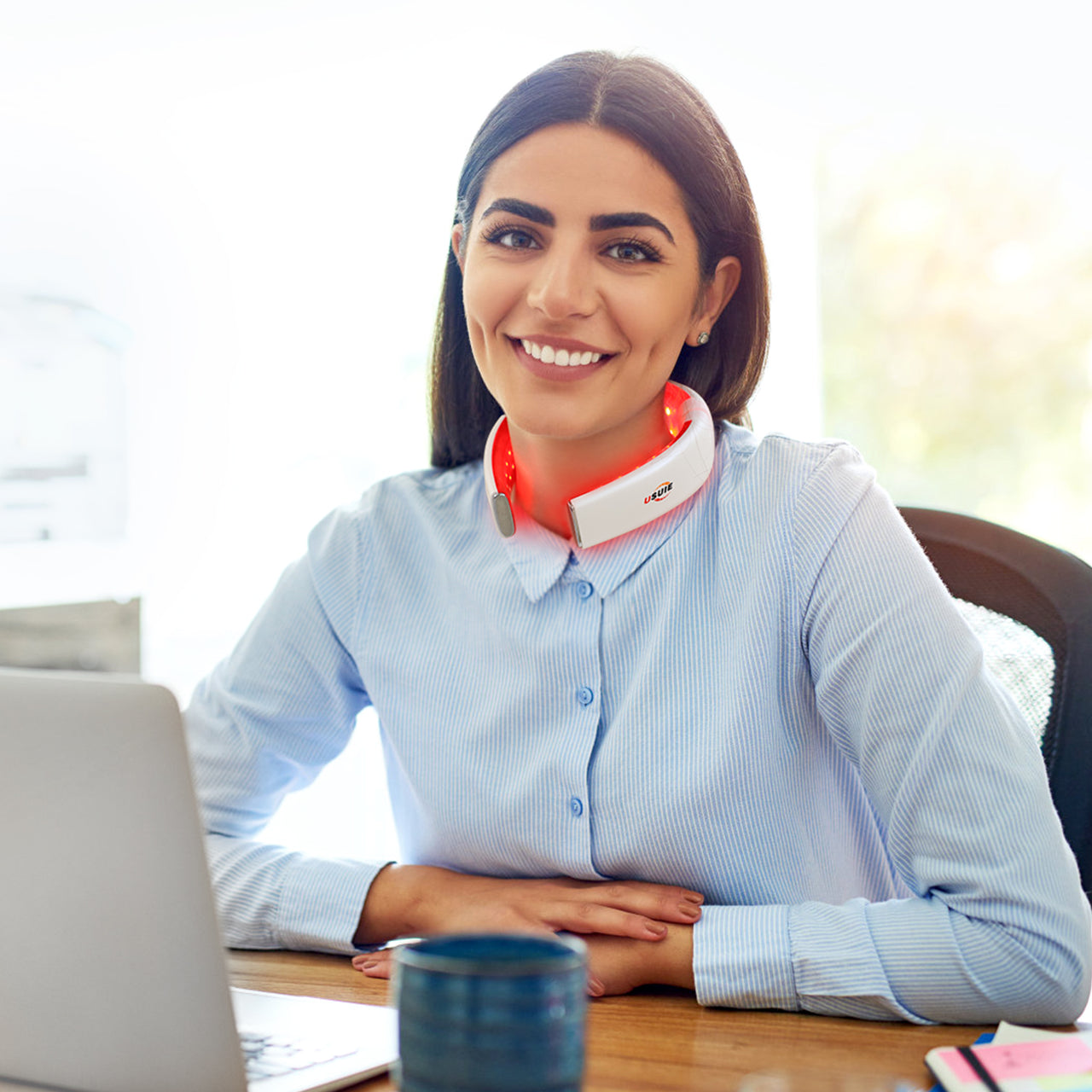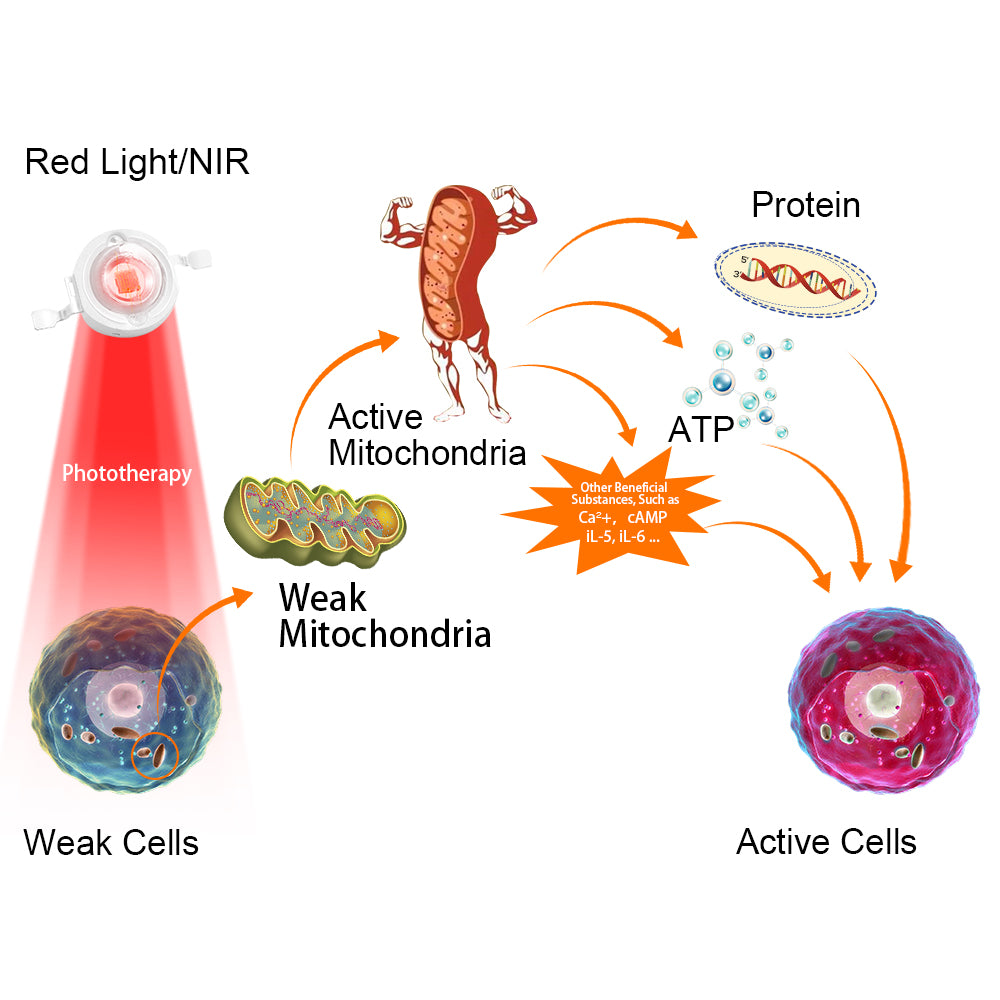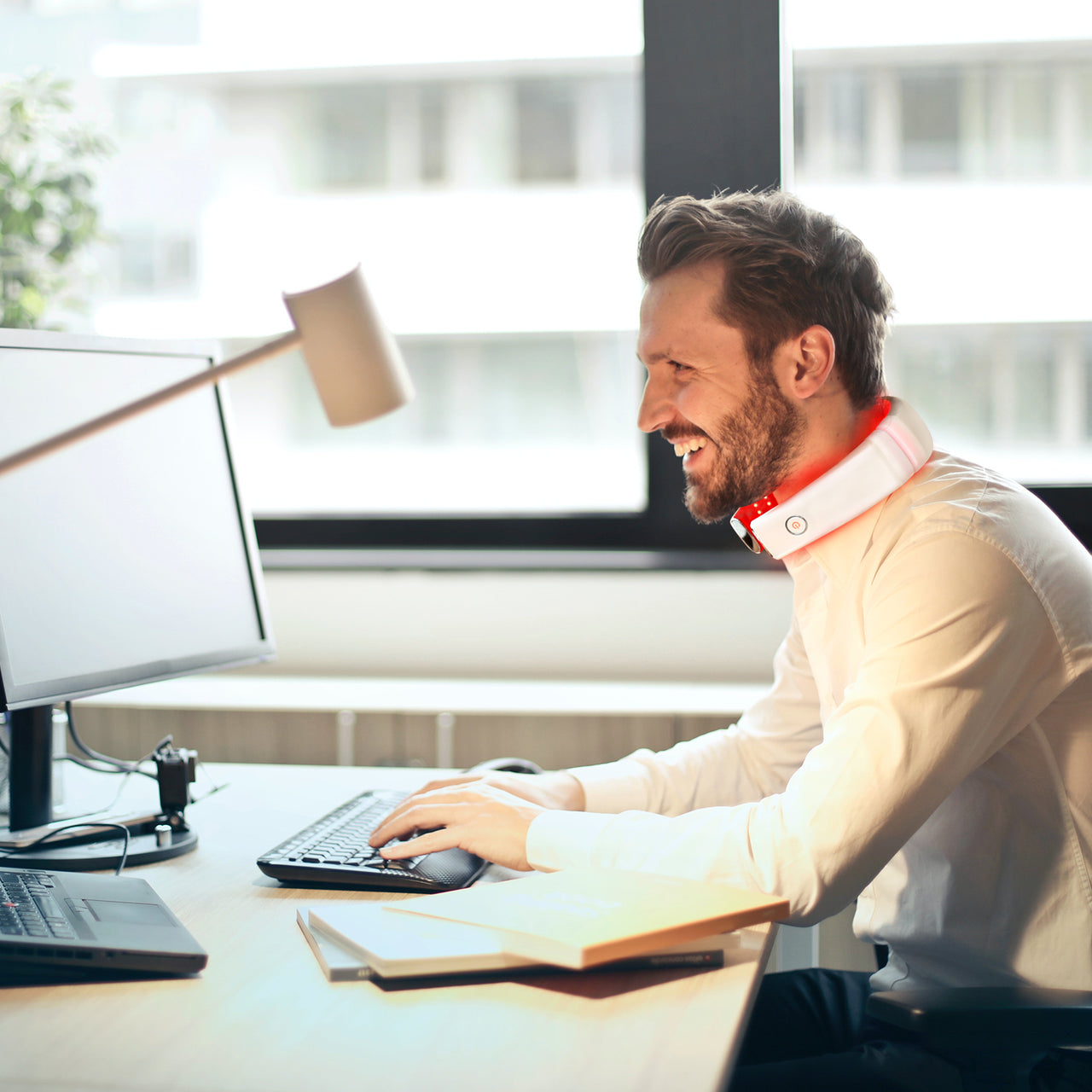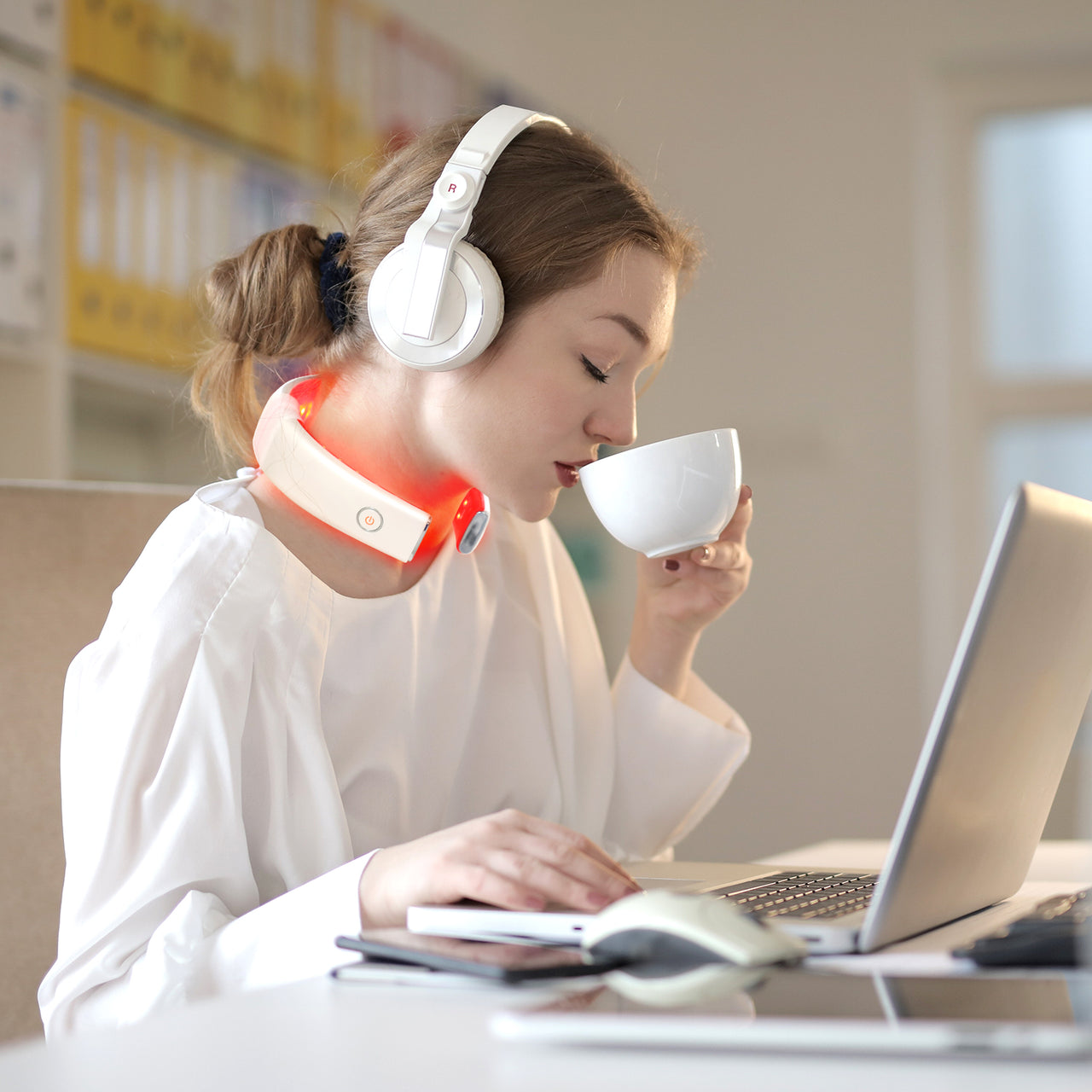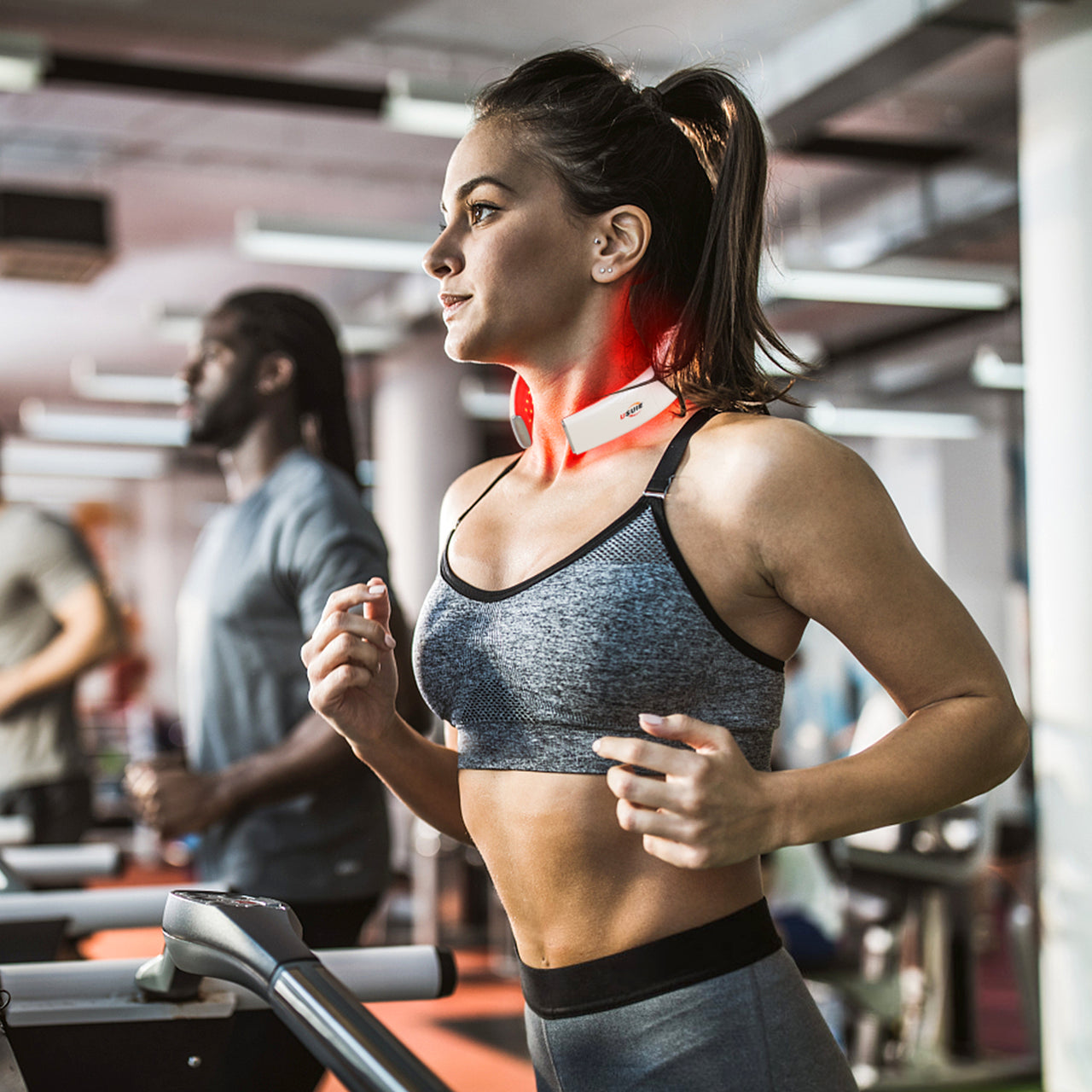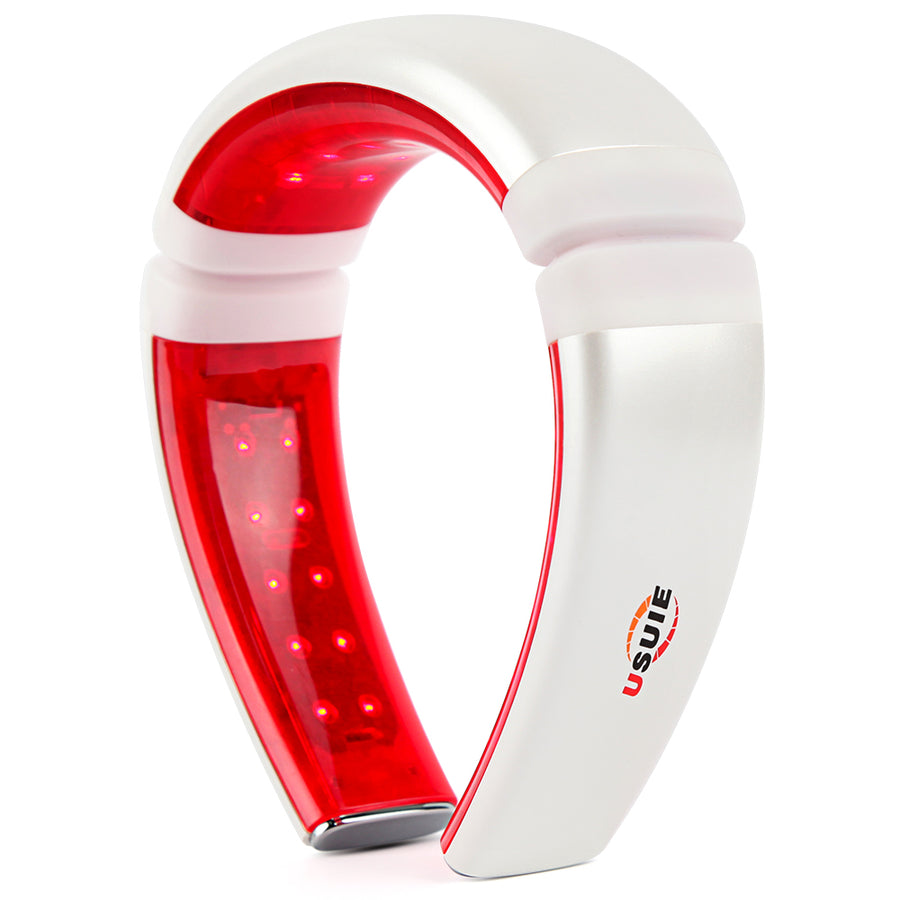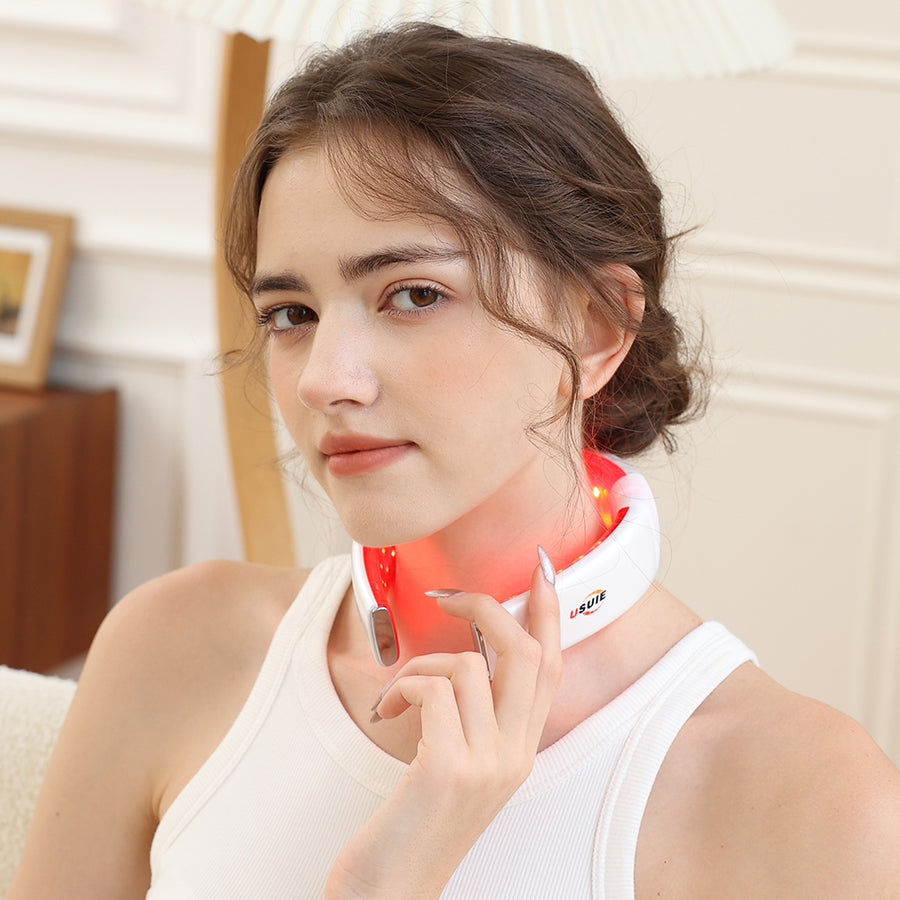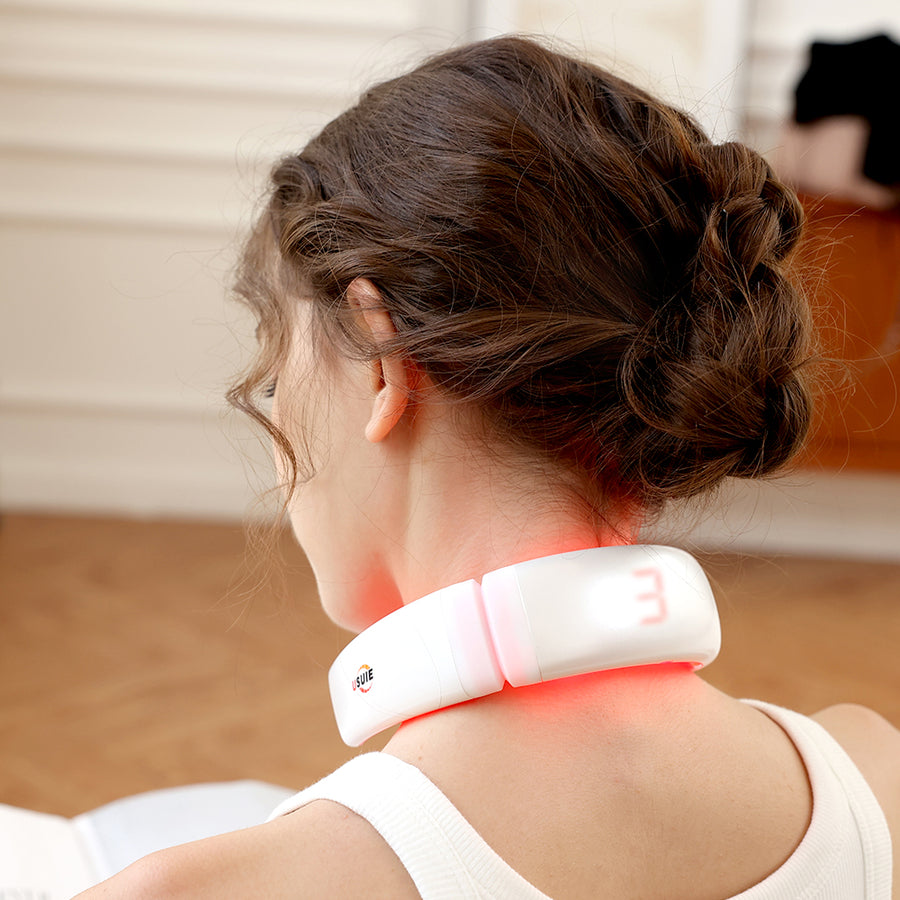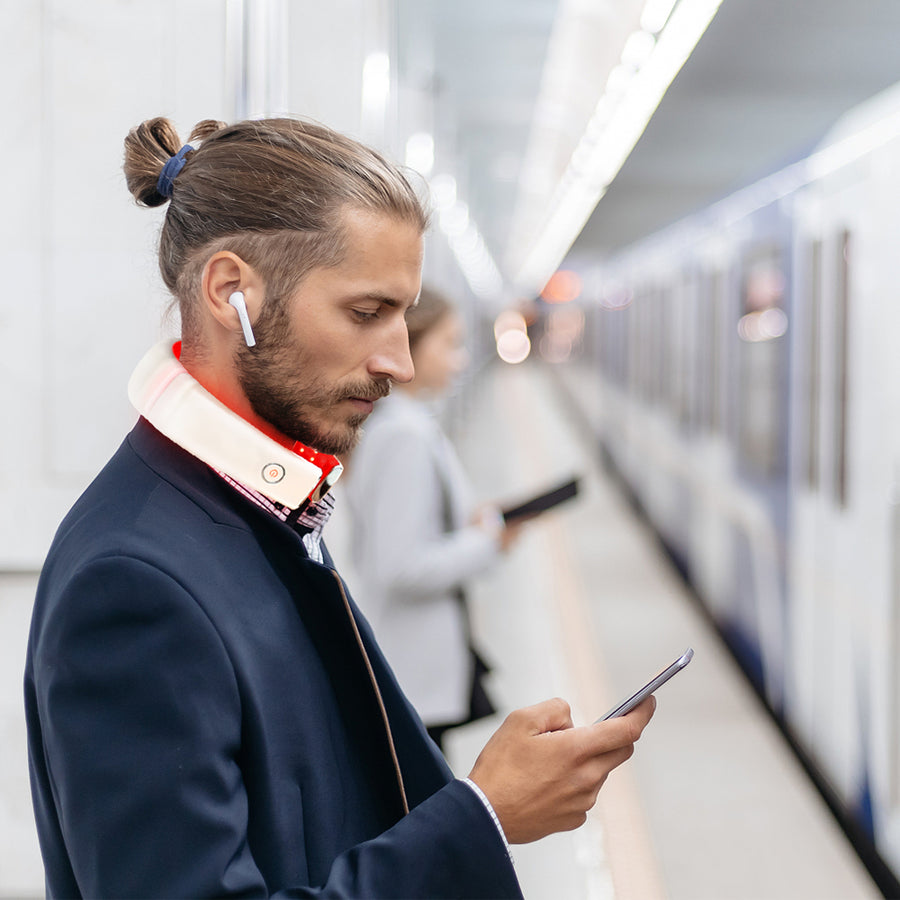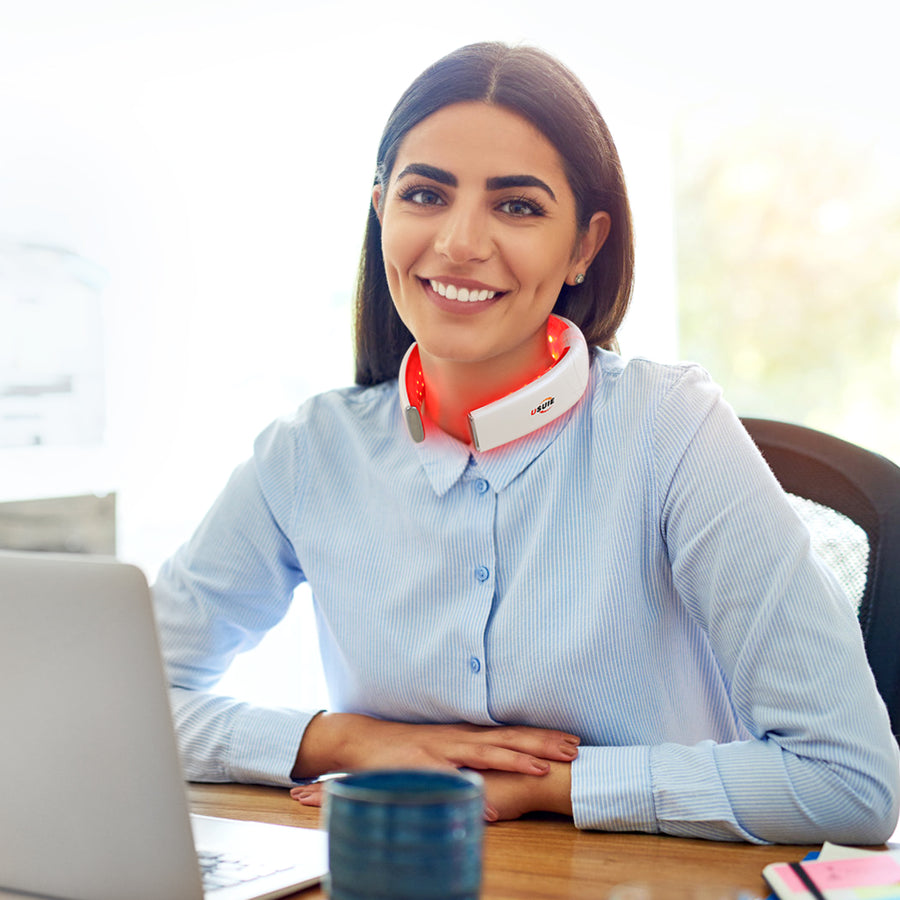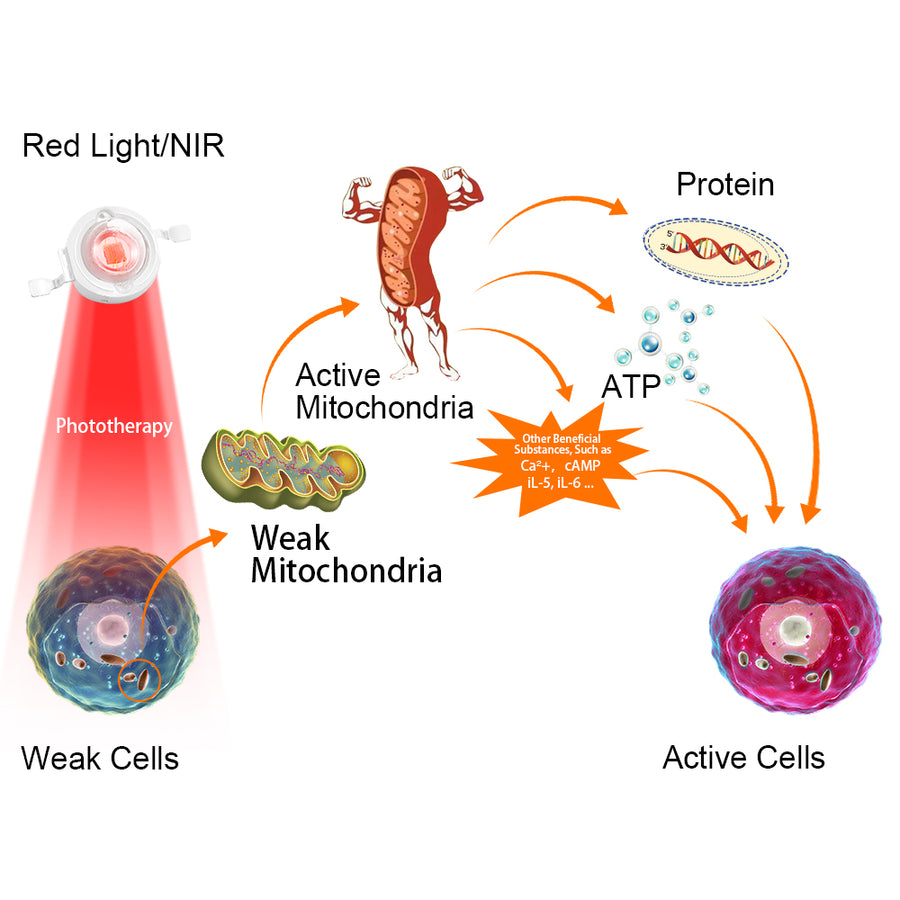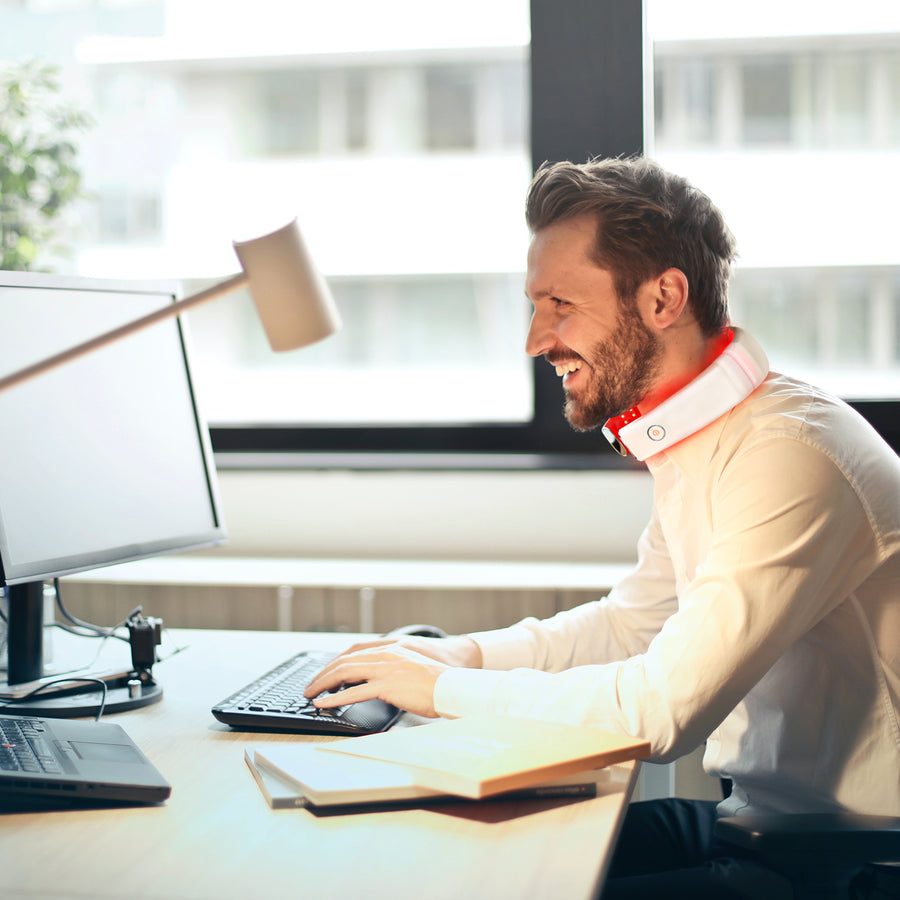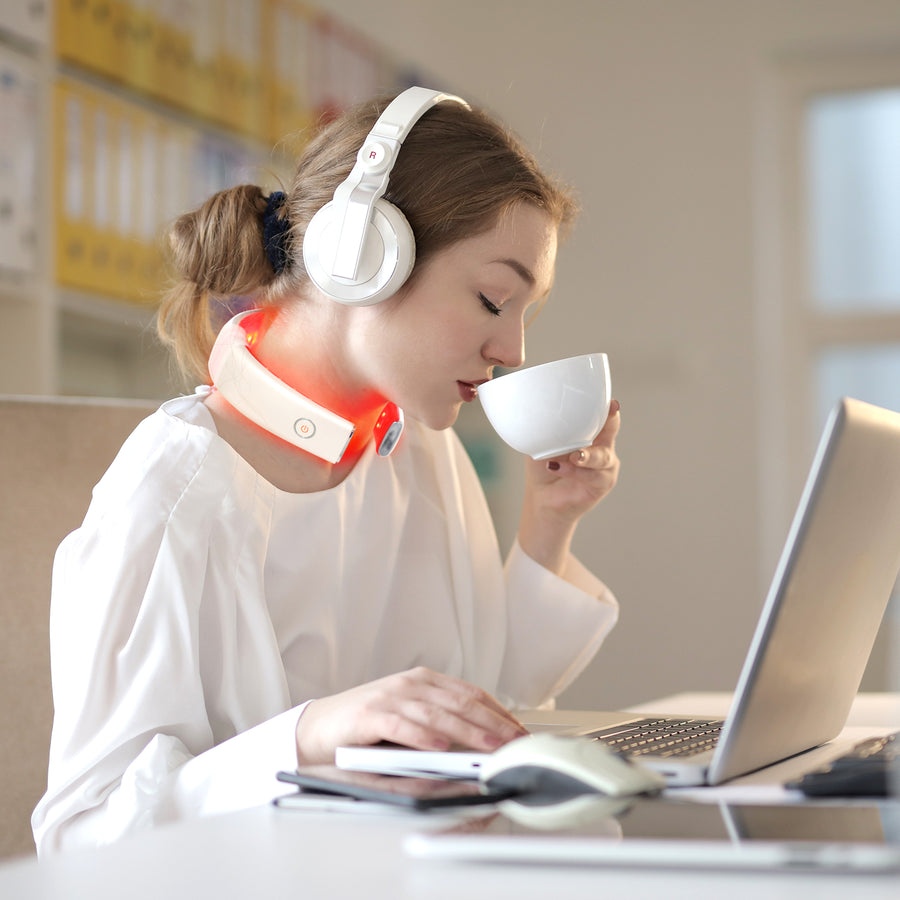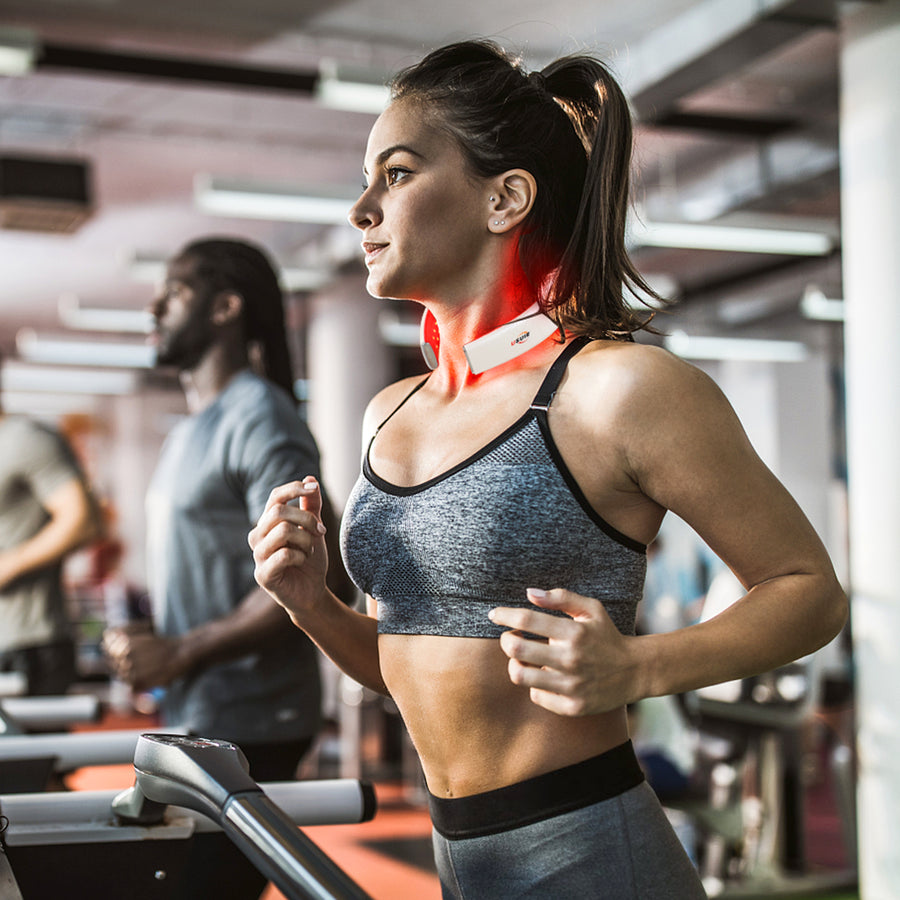 Experience neck pain?
These are the main causes of neck pain
Poor posture
Muscle strain
Pinched nerve
Whiplash
Arthritis
Herniated disc
Spinal stenosis
Degenerative disc disease
Cordless Neck Massager
Just 20 seconds and your neck will begin to feel relief
This neck massager combines heat, red light, and infrared light to improve physical performance by providing deep tissue stimulation that reduces muscle tension and promotes recovery.
Beautiful Like a Fashionable Accessory
You can wear it in the office, on the subway, at home, in a coffee shop, on a plane - carry it with you and use it for therapy anytime.

Light Therapy for Neck
USUIE develops the latest neck massage instrument for neck problems. The combination mode of Hot compress, red light in one, not only helps relieve neck pain and shoulder fatigue, but also relaxation of local muscles, promotes blood circulation, improves sleep quality and has a healthy life!

Safe and Natural Alternative to Medication
In the case of muscle pain and inflammation, light therapy can penetrate the skin and stimulate cellular regeneration, reduce inflammation, and increase circulation to the affected area. This can lead to reduced muscle soreness and stiffness, and an overall improvement in mobility and range of motion

3-LEVEL HOT COMPRESS
3 temperature (102-113 ℉), you can adjust to a suitable temperature according to personal preference.

ERGONOMIC DESIGN
Adjustable U-shape design can be adjusted to fit perfectly for your neck.

PENETRATION 10MM DEPTH
Red light can safely penetrate the skin over 10mm, reaching deep into muscles, nerves, and bones to effectively target problem areas in your neck. Although you may not feel the same tapping effect as a regular neck massager, red light therapy can penetrate more deeply into the body's tissues.

LONG LASTING USE
Enjoy a longer battery run time with USB charging. It can run continuously for about 2 hours and recharge fully in about 80 minutes.
Usuie vs. TENS: Addressing Pain at the Root Cause
Don't mistake this treatment for others like TENS, which functions by activating sensory nerves to momentarily obstruct pain signals traveling to the brain.
| | Usuie(LLLT) | Tens Neck Device |
| --- | --- | --- |
| Sustained pain alleviation | | |
| Simple to operate, cordless, and entirely rechargeable | | |
| Enhances muscle strength & increases range of motion | | |
| Halts muscle spasms | | |
| Promotes wound healing | | |
| Eliminates muscle swelling | | |
| Non-Invasive Treatment | | |
| Employed by physicians for post-operative recovery | | |
Frequently Asked Questions